Creating Accessible Neighbourhoods has had representation on the Burnaby Pride organizing committee since 2018. CAN's Executive Director, was Burnaby Pride's first Chair for 2020-2021.
The City of Burnaby had their first Pride event in 2018. In 2019, Burnaby held two Pride events, a Friday night Rainbow Garden Party at Burnaby Civic Square and a Saturday Street Party on Jubilee Avenue. In 2020, Burnaby Pride held their first ever Digital Pride event, this included a family friending morning of programming and an evening selection of 37 local artists (24 Black, Indigenous, and/or people of colour, people of different body types and sizes, and multiple disabled artists).
Creating Accessible Neighbourhoods is working with fellow organizations and agencies and the City of Burnaby to look at future possibilities for events, services, and gathering spaces for the 2SLGBTQIA+ population in Burnaby. Our first event was a disability awareness presentation by Creating Accessible Neighbourhoods in February, 2020. Rob Bittner joined with book recommendations by and about queer, disabled people. We look forward to creating more great events throughout the year.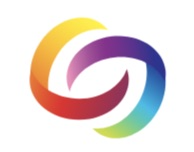 "In the time that I have worked with Heather, they have proven to be an exceptionally supportive, empowering, and optimistic leader within the Working Group and the greater community. They have been fundamental in creating a space where others feel safe and supported in sharing, learning, and contributing towards the increased visibility and recognition of the LGBTQ2SIA+ community in Burnaby, and have provided invaluable insight, education, and support around incorporating accessibility and accessible practices into every step of our planning for Burnaby Pride.
Heather's work is deeply rooted in intersectionality, recognizing and respecting the uniqueness of our individual identities and experiences, and is continually evaluating their approach to learning from and engaging others in the pursuit of becoming a better advocate and ally for all."
Evelyn McGowan (she/her), 2019 Burnaby Pride Coordinator
Photo credit: Cameron Bowman