Accessibility Statement:
Access is an act of love. Creating Accessible Neighbourhoods is committed to the process of creating equitable and accessible events that meet participants' access needs.
We recognize that lack of access is tied to ableism and a devaluing of disabled people. Ableism is also connected to colonial systems of oppression. We are actively trying to unlearn and fight against these systems. We recognize that this is a long road and we must work at it in a sustainable manner. We commit to working with community to learn and grow to improve our offerings.
We also believe in being transparent about some of our organization's barriers and how they may affect participants. We acknowledge that financial limitations keep us from automatically including certain access features that we would like to, including: ASL (American Sign Language). As a small organization with a small budge we are not able to offer ASL for all workshops. However, ASL workshops can be booked. ASL will be provided for free. We tried having ASL booked for each meeting then cancelling when it was not needed but this was problematic for the interpreters who lost out on wages. Thus, we are trying a new system which is that if you need ASL for any workshop, you can book a time and date with us and invite people or allow us to open the workshop up to public. We recognize this is not ideal and hope to grow to the stage where ASL is automatically offered.
We will continue to monitor and review this policy. Please contact us if you have feedback. In the meantime, we look for compromises that still meet the needs of our audience while recognizing that they are not ideal. We will continue to work to remove the barriers that limit participation. It is an ongoing practice. We are open to conversation. Please contact us at info@canbc.org or 604.437.7331 (text or phone).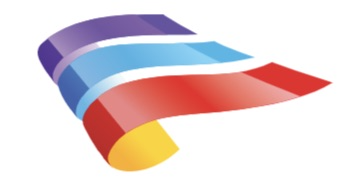 Accessibility for Zoom workshops include:
Low income/on disability/student price option for tickets.
Zoom enabled closed captions.
Facilitators verbally describe themselves.
Participants can choose to keep their videos off (although we encourage them to turn them on when speaking for people who read lips).
Chat conversations and questions are read aloud,
Image descriptions are described and all details of slides are read aloud.
Participants are encouraged to answer in the style that best meets their needs (type answer, speak verbally and/or sign).
Facilitators explain all acronyms and initials.
Use only captioned videos.
Include a midway break.
ASL workshops can be requested.