Poverty Advocacy
Creating Accessible Neighbourhoods is dedicated to addressing the issues that affect those who live in poverty and raising awareness about the people affected, including the working poor and those on disability or welfare. As part of our ongoing poverty advocacy, we meet with government, advocate for better disability, shelter, and welfare rates, and co-write reports (see below) that have moved policy forward and enhanced the lives of people within British Columbia. We center decolonization as we do this work and apply an intersectional lens to ensure we are truly representing the whole person.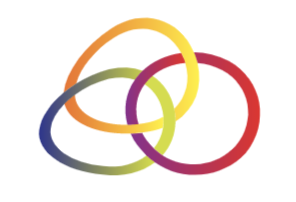 BC Poverty Reduction Coalition
Creating Accessible Neighbourhoods is a member of the BC Poverty Reduction Coalition. The PRC is "a coalition that includes community and non-profit groups, faith groups, health organizations, First Nations and Aboriginal organizations, businesses, labour organizations, and social policy groups. We have come together to raise awareness about poverty and inequality, and improve the health and well-being of all British Columbians. We advocate for accountable, bold and comprehensive measures in the provincial government's poverty reduction plan to significantly reduce poverty, inequality, and homelessness in BC. Our work is grounded in the foundation of universal human rights."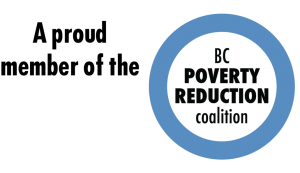 "I have had the pleasure of working with Heather over the last few years as an active and engaged member of the Coalition and as a central participant of the transit equity campaign, AllOnBoard. I have learned so much from Heather and their disability justice approach – their knowledge, expertise and experience has certainly strengthened the Coalition's work. I especially appreciate their ability to work in many different contexts, from professional to grassroots. Throughout, they always demonstrate respect and appreciation for others, and make everyone feel included and valued. Heather is generous in spirit and time, and brings their passion to any project they're involved in."
Trish Garner, (Previous) Community Organizer of the B.C. Poverty Reduction Coalition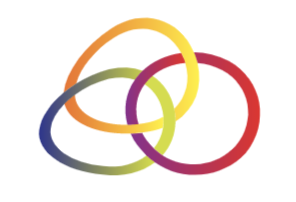 Reports
Shifting the Culture at the Ministry of Social Development & Poverty Reduction
Citizens for Accessible Neighbourhoods worked with other organizations from the Poverty Reduction Coalition to write the paper: Shifting the Culture at the Ministry of Social Development and Poverty Reduction
The paper is a brief overview of key concerns brought to the Poverty Reduction Coalition from our members. CAN represented the experiences and concerns of our members and brought them forth to be included in the report. We believe the examples we provided are achievable measures which would better reflect the support and assistance the system is supposed to be providing for people with disabilities and on welfare.
CAN's Executive Director participated in a phone call with Deputy Ministers regarding the paper and the steps they are taking to address the issues laid out in the report. We are optimistic that our current government is taking steps to correct changes made to the system by our previous government. We will maintain contact with the Minister, Shane Simpson, and his Deputy Ministers and continue to advocate on behalf of our members.
Shifting the Culture at the Ministry of Social Development and Poverty Reduction, co-written by the BC Poverty Reduction Coalition, Raise the Rates, Creating Accessible Neighbourhoods, the Richmond Poverty Response Committee, Together Against Poverty Society, West Coast LEAF and UFCW 1518, shared their vision for the Ministry of Social Development and Poverty Reduction: "A Ministry that is dedicated to poverty reduction should be designed to meet the needs of people currently living in poverty and help to lift them out of poverty. We envision a culture of care, instead of a culture of suspicion, with better training and supports for staff, and a serious commitment to accessibility for clients; an accessible system should not require the help of an advocate to apply, make a call, and/or address an issue. Such a Ministry would be a respectful and supportive environment, where somebody needing support can walk into an office and meet face to face with a worker who treats them with dignity and respect. Work with us to come up with tangible, time-sensitive changes to the culture and accessibility of the Ministry. Commit to an ethical, dignified assistance system that works to actively lift people out of poverty and end poverty altogether."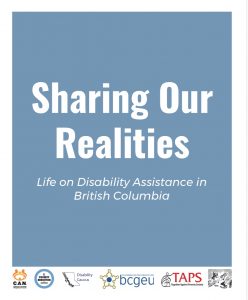 Sharing Our Reality: Life on Disability Assistance in British Columbia Report
The effects of provincial government policy are demoralizing for both people with disabilities and those who work within the income assistance system, says a new report released today for which people with disabilities and income assistance workers were surveyed. Looking beyond the numbers to focus on real-life stories, Sharing Our Realities: Life on Disability Assistance in British Columbia finds a remarkable consensus between people with disabilities, income assistance workers, and even the findings of the government's own disability consultation about what ails the system and what is needed to improve the lives of people with disabilities. The report, which surveyed people with disabilities and income assistance workers across the province, includes recommendations to increase income and disability assistance rates, simplify applications for income and disability assistance, and return to a system with individualized caseworkers.
"The message is that we don't have enough for basics like food and shelter," said Frank, who receives disability assistance, "and this makes our disabilities worse. We are losing our health. We are losing our homes. We are losing our lives. This is a crisis."
Throughout 2016, CAN was routinely contacted by people with disabilities who felt they had no voice or power in this province. "People had participated in the 2014 government consultation, but felt that their comments and suggestions were ignored, written into papers, and then filed away," said Heather McCain, Executive Director of Creating Accessible Neighbourhoods and the co-author of the report. In response, CAN developed a survey for people on disability assistance and ministry workers, and the resulting report, Sharing Our Realities, aims to provide that voice, which is loud and clear.
Income assistance workers agree, but the report reveals that many feel like they did not have avenues in which they could share their thoughts and concerns about their ability to do their job. "Income Assistance workers tell me all the time how powerless they now feel to actually make a difference in people's lives within the current service delivery model," says Doug Kinna, a British Columbia Government and Service Employees' Union elected representative for Ministry social workers. "Things used to be different."
The stories in the report demonstrate the inadequacy of the increases in disability assistance over the last two years and participants appeal to the government to provide a system based in dignity for people with disabilities. Omar Chu, with the BC Poverty Reduction Coalition and co-author of the report, agrees, adding that "basic welfare, which many people with disabilities have to survive on before they access disability assistance, has now been frozen for a decade at $610 per month. Sharing these stories of hardship caused by lack of government action is part of our commitment to make poverty public. We need to significantly raise income assistance rates as part of a comprehensive poverty reduction plan for BC."
Image by Frantisek Krejci from Pixabay