Creating Accessible Neighbourhoods was created by and for disabled people who knew that businesses, charities/non-profits, communities, educational institutions, individuals, non-profits, and government need accessibility, equity, and diversity information from those most impacted.
Consulting has been an ongoing priority for Creating Accessible Neighbourhoods. Our consulting can be on the smaller scale of answer questions for individuals, such as questions from people newly disabled or for people who are doing accessibility renovations and/or upgrades or questions about appropriate language. We have done one-time projects such as participating in research projects, accessibility audits, and/or act as a Subject Matter Expert.
Examples of our consulting: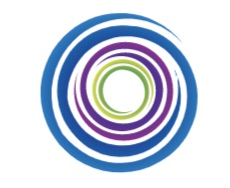 Testimonial:
Heather spoke with me on the phone for a really enlightening hour! Not only were they a great listener and respectful of my limited education in this subject, they were able to give me truly honest reactions and suggestions for improvement. This ranged from the words I used to speak about disabilities (such as refraining from using "able-bodied" and instead using "non-disabled") to commenting on the story of the movie itself and how it can be more powerful and effective towards bringing awareness to disabilities equity the Hollywood industry. We continued our discussion after the call too, and Heather gave me feedback on the language in my project's documents to make it as respectful as it can be.
All of Heather's insight was valuable and exceeded what I was hoping to learn. CAN gave me a safe environment to grow and ask questions that I couldn't ask elsewhere. And ultimately I am grateful to be guided by a specialized group than to put any pressure on friends and colleagues with disabilities to teach me what I should be learning on my own.
I am more confident now in my efforts to help people than I was prior to speaking with Heather. And these lessons go beyond my work! Any time I speak now, whether about my project or otherwise, I am able to use language that is more respectful for people with disabilities and further explain the importance of these words and why I speak differently now. I am certain that this has an effect on these people and is making important progress by helping them to better understand what I have learned as well.
I have such gratitude for Heather and their team at CAN. Their work is important and has a positive effect in the world. And if there's one thing they teach extremely well, it's that we are all in this world together.
Barry Bogovich, Director, Producer, Writer, Los Angeles, CA, USA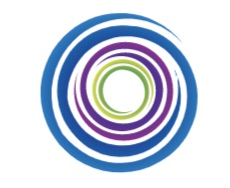 Arbutus Club: Created a disability awareness guide for front-line staff. Providing workshops for staff and management. Reviewing policies and documents for appropriate, equitable language.
SuperHost: Reviewed the Customer with Disabilities section.
TransLink: Accessibility consultant. Performed accessibility audits of SkyTrain stations. Delivered accessibility awareness training. Advised on general accessibility for all modes of transportation (bus, SkyTrain, West Coast Express, SeaBus, HandyDART).
Vancouver International Airport (YVR): Assessed the accessibility of all Drop-off Zones and Entrances/Exits at YVR (the Vancouver Airport) in preparation of the 2010 Olympics/Paralympics
Examples of Charities/Non-Profits:
2010 Legacies Now: Onsite inspections of businesses throughout Vancouver using 2010 Legacies Now's criteria for accessibility.
#AllOnBoard: Sharing the experiences of disabled people who live in poverty and rely on transit. Speaking to how oppressive practices of TransLink need review and alteration. Presented to several city councils representing the voices of disabled transit users who live in poverty.
BC Poverty Reduction Coalition: Consulted on PRC's transition process as an organization, including our deep dive on our values and our policy framework. Ongoing member. Part of team that worked to advocate for BC's Poverty Reduction plan.
CanRoots West Conference: Accessibility consultant for conference. Did an accessibility audit of venue, made suggestions about conference set-up and attitudinal accessibility (ensuring volunteers and presenters are trained on accessibility).
Canadian Centre of Disability Studies: Consultant for their Tool for Livable and Inclusive Communities. Advised on issues such as community participation, financial accessibility, leadership, transportation, built environment, and sustainability.
Kickstart Disability Arts and Culture: Subject Matter Expert for auditing project of accessibility at art institutions.
Kudoz: Taught disability awareness workshops to staff.
Organize BC: Advised on how to make social justice workshops more accessible and equitable.
PeerNetBC: Health Equity Collaborative community consultation. Held a consultation session for participatory research project creating a community-based report to the Ministry of Health identifying key gaps for gender and sexual diverse folk.
Rick Hansen Foundation: Accessibility Consultant for Global Accessibility Map.
Vancouver Organizing Committee for the 2010 Olympic and Paralympic Winter Games (VANOC): Assessed accessibility of Olympic/Paralympic venues.
Vancouver Pride Society: Created accessibility assessment tool for series of outdoor Pride events. Tool included best practices for built environment and attitudinal accessibility and had an intersectional lens. Performed accessibility audits, included LGBTQ2SIA+ folk with different disabilities to ensure intersectional reporting. Delivered disability awareness training for staff. Facilitated community consultation sessions to hear directly from people with disabilities about what facilitates participation and what creates barriers.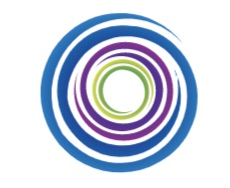 Burnaby Pride: Accessibility advisor for in person and digital events. Executive Director first Chair of Burnaby Pride.
City of Burnaby: Examples of projects include pedestrian infrastructure accessibility assessments, consultation on accessible parking standards, a review of accessible design guidelines for civic buildings, and inclusive customer service training for City staff.
City of Burnaby: Accessibility assessment of the Bob Prittie (Metrotown) Library.
Contractors: Assisting those who need information about Universal Design and accessibility.
City of Maple Ridge: Advised staff on accessibility guidelines.
Researchers: Consulting about transportation services evaluations. Ensuring appropriate terminology, equitable and gender-neutral language,
City of Victoria: Engagement for the City's Accessibility Policy and Framework
Examples of Educational Institutions:
Adler University: Taught disability awareness sessions to staff.
BCIT: Provided Feedback and Participated in Workshop for Researchers Regarding Interactions Between Police and People with Physical Disabilities
Canadian Disability Participation Project and deMAND Project: Advisor for projects within this alliance of university, public, private and government sector partners working together to enhance community participation among Canadians with disabilities.
Justice Institute of BC: Provided content and consulted on the disability awareness content for TaxiHost Training Program.
Justice Institute of BC: Subject Matter Expert for RideHail Curriculum Development
Multiple University Project: Mobility, Access, and Participation (MAP) Partnership Steering Committee, a partnership between researchers and community organizations across multiple provinces (Ontario, Quebec, and British Columbia) aimed at improving Mobility, Access, and Participation among Canadians with disabilities.
Canadian Disability Participation Project (Multiple University Project): An alliance of university, public, private and government sector partners working together to enhance community participation among Canadians with physical disabilities.
Simon Fraser University (SFU): Assisted Gerontology Department on assessment tool regarding walkability/wheelability.
Simon Fraser University (SFU): Provided input to the Gerontology Department for the On the Move: Participation and Inclusion game, a photovoice display and video vignette tool that encourages community members to think about how people of different demographics interact with streetscapes.
University of British Columbia: Supporting student disability zine called CripNotes. Crip Notes hopes to reveal, celebrate and bring visibility to the stories of disabled students, particularly Queer, Trans, Black, Indigenous, Multiracial, People of Colour. Stories will relate to personal or collective acts of resistance, intersectional identities and community-driven moments.
University of Illinois in Chicago: Consulting with assistant professor on an Active Transportation Policy Analysis.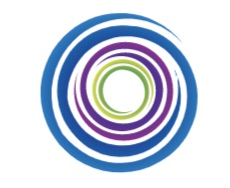 Answering questions about appropriate terminology.
Connecting people to adaptive sports and recreation programs.
Offering advice for accessibility renovations/upgrades.
Offer support regarding medical appointments. Providing support and resources for newly disabled people.
Passenger Transportation Board: Consulted on Report Regarding Wheelchair Accessible Transportation. Quoted in subsequent report.
Sharing Our Reality: Life on Disability Assistance in British Columbia Report: A report on the ways income assistance is demoralizing and oppressive from the perspective of those most impacted. In partnership with the BC Poverty Reduction Coalition.
Shifting the Culture at the Ministry of Social Development & Poverty Reduction: A report with examples of achievable measures which would better reflect the support and assistance the system is supposed to be providing for people with disabilities on disability or welfare. In partnership with BC Poverty Reduction Coalition, Raise the Rates, the Richmond Poverty Response Committee, Together Against Poverty Society, West Coast LEAF and UFCW 1518.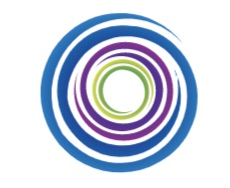 If you have any questions, contact us at info@canbc.org or 604.437.7331