Adrienne Neil, disabled person and workshop participant – Read Testimonial
Atiya Mahmood, Ph.D, Associate Professor, Gerontology Department, Simon Fraser University – Read Testimonial
Barry Bogovich, Director, Producer, Writer, Los Angeles, CA, USA – Read testimonial
Cicely Belle Blain, CEO, Bakau Consulting – Read testimonial
Corin Parsons de Freitas, Chronically Queer member – Read testimonial

Driver Education Centre, Justice Institute of British Columbia (JIBC) – Read testimonial
Evelyn McGowan (she/her), Burnaby Pride Coordinator (2019) – Read testimonial
Harmony Bongat, member of Chronically Queer and emerging Disability Justice advocate and educator – Read testimonial
Jessica Johns, managing editor, Room, programming director, Growing Room Literary Festival – Read testimonial
Kait Blake, Co-Executive Director, Kickstart Disability Arts and Culture – Read testimonial

Kelly Bron Johnson, Keynote Speaker | Author | Advocate | Helping CXOs (chief experience officers) and leaders to transform their company culture to be more Inclusive and Accessible to ALL – Read testimonial
Dr. Lee Keple, MBA Program Instructor, Athabasca University – Read testimonial
Lisa Coriale BSW, Member of Kamloops Mayor's Advisory Committee for People with Disabilities – Read testimonial
Maggie Anderson, She/Her, Community Curator, Grace Club, www.graceyvr.com – Read testimonial
Michelle Babiuk, Senior Manager,Transit Planning at TransLink – Read testimonial
Mike Prescott, PhD(c), MA, MBA, BSc – Read testimonial

Peter Hill (Retired) Previously TransLink Manager, Access Transit – Read testimonial
Rebekah Mahaffey, Social Planner City of Burnaby – Read testimonial
Trish Garner, (Previous) Community Organizer of the B.C. Poverty Reduction Coalition – Read testimonial
Viveca Ellis, #AllOnBoard Coordinator, Interim Community Organizer, Poverty Reduction Coalition – Read testimonial
Yuri Arajs, Previous Artistic Director / Kickstart Disability Arts and Culture – Read testimonial

"I truly appreciate that Heather set their audience at ease, from the start, with an approachable tone of acceptance and understanding. They created an environment that welcomed participants from all levels of knowledge and experience regarding the subjects of disability awareness, ableism, and Disability Justice.
Heather conveyed their depth of knowledge in engaging and meaningful ways as they encouraged and challenged participants to investigate our perceptions about disability. I appreciated that Heather shared real-life examples that really communicated to participants how we all participate in ableism and how we can work to build community, ensure autonomy, and help one another to meet each other where we are and value what we each have to offer.
I appreciated that Heather started by centering decolonialism and discussing the barriers that exist for Indigenous people with disabilities. Heather applied an intersectional lens throughout the session and recognized the range of experiences with disability. The session made me aware of perspectives I had not previously considered and challenged me to evaluate the conscious and unconscious bias that I have.
Heather is passionate about the topic of disability awareness and their enthusiasm helps to encourage participants in believing that by working together we can create a more accessible, equitable, and just world.
I am thankful that Heather encouraged further exploration of the subject by providing additional resources and a toolbox of strategies for participants to implement at work, on social media, and in our personal lives. I feel equipped and motivated to move forward and put into practice that which I learned from Heather.
I highly suggest Heather as an educator and workshop facilitator. I contemplated that which was covered in the session long after the workshop. I look forward to participating in future workshops by Creating Accessible Neighbourhoods."
Adrienne Neil, disabled person and workshop participant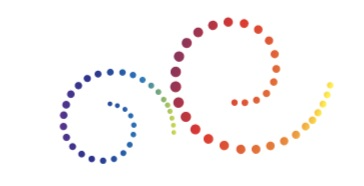 "Creating Accessible Neighbourhood's (CAN) Executive Director, Heather McCain has been an active community partner in our SSHRC funded partnership grant project Canadian Disability Participation Project (CDPP). One stream within this partnership grant was focused on mobility and participation of persons with disability using assisted devices. The core research project within this stream was titled Enabling Mobility And participatioN among those with Disabilities (dEMAND). Heather was actively involved with the project from its inception and has served on the Community Advisory Board of the Mobility Team. They have provided invaluable input in the design and implementation of knowledge mobilization tools that included a community participation simulation game, On the Move: Participation and Inclusion game, a photovoice display and video vignette. We plan to continue to build our relationship with CAN as we move forward with our new projects in the area of mobility, access and participation."
Atiya Mahmood, Ph.D, Associate Professor, Gerontology Department, Simon Fraser University
---
"Heather spoke with me on the phone for a really enlightening hour! Not only were they a great listener and respectful of my limited education in this subject, they were able to give me truly honest reactions and suggestions for improvement. This ranged from the words I used to speak about disabilities (such as refraining from using "able-bodied" and instead using "non-disabled") to commenting on the story of the movie itself and how it can be more powerful and effective towards bringing awareness to disabilities equity the Hollywood industry. We continued our discussion after the call too, and Heather gave me feedback on the language in my project's documents to make it as respectful as it can be.
All of Heather's insight was valuable and exceeded what I was hoping to learn. CAN gave me a safe environment to grow and ask questions that I couldn't ask elsewhere. And ultimately I am grateful to be guided by a specialized group than to put any pressure on friends and colleagues with disabilities to teach me what I should be learning on my own.
I am more confident now in my efforts to help people than I was prior to speaking with Heather. And these lessons go beyond my work! Any time I speak now, whether about my project or otherwise, I am able to use language that is more respectful for people with disabilities and further explain the importance of these words and why I speak differently now. I am certain that this has an effect on these people and is making important progress by helping them to better understand what I have learned as well.
I have such gratitude for Heather and their team at CAN. Their work is important and has a positive effect in the world. And if there's one thing they teach extremely well, it's that we are all in this world together."
Barry Bogovich, Director, Producer, Writer, Los Angeles, CA, USA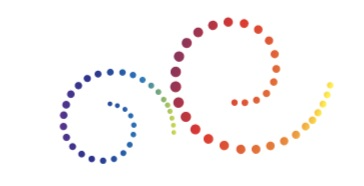 "I am so grateful to have witnessed the work of Creating Accessible Neighbourhoods – it is an incredibly necessary organization that is transforming the way we think about accessibility and disability justice in Vancouver and beyond. Every business, organization and community can benefit from the important work they are doing to change systems, communities and organizational culture. CAN's work serves to eliminate barriers to access in a way that is approachable, inclusive and sustainable. I have had the pleasure of working directly with Heather to bring some visionary projects to life and am constantly inspired by their patience, wisdom, integrity and passion for this important work."
Cicely Belle Blain, CEO, Bakau Consulting
---
"Heather is knowledgeable, thoughtful, funny, and generous. As the moderator of Chronically Queer, they create a welcoming environment for everyone—regardless of where participants are in their respective disability journeys. Chronically Queer benefits from Heather's extensive experience, longstanding commitment to advocacy, and dedication to supporting disabled people and affirming disabled ways-of-being. It is clear that Heather views accessibility as a practice and is therefore always seeking to make the group work better for participants. Moreover, Heather is passionate about ensuring that accessibility extend beyond "crip" spaces and, in that spirit, often offers group members opportunities to have our voices heard in majority-abled spaces as well. Under their care, the group has become a thriving community and fostered many friendships."
Corin Parsons de Freitas, Chronically Queer member
---
"The Driver Education Centre at the Justice Institute of British Columbia (JIBC) has partnered with Creating Accessible Neighbourhoods to improve its course offerings for the TaxiHost program and other driver training curriculum. Working with Heather greatly improved our ability to provide detailed tips and strategies for service providers to ensure they are able to effectively provide universal access to all clients. Creating Accessible Neighbourhoods has worked tirelessly in the field of advocacy and education to champion the rights of persons with disabilities and other groups that often face discrimination in the services we all depend upon. JIBC greatly appreciates Heather for her invaluable advice and Creating Accessible Neighborhoods for its assistance in this area."
Driver Education Centre, Justice Institute of British Columbia (JIBC)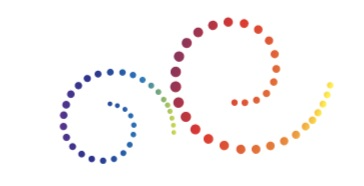 "In the time that I have worked with Heather, they have proven to be an exceptionally supportive, empowering, and optimistic leader within the Working Group and the greater community. They have been fundamental in creating a space where others feel safe and supported in sharing, learning, and contributing towards the increased visibility and recognition of the LGBTQ2SIA+ community in Burnaby, and have provided invaluable insight, education, and support around incorporating accessibility and accessible practices into every step of our planning for Burnaby Pride.
Heather's work is deeply rooted in intersectionality, recognizing and respecting the uniqueness of our individual identities and experiences, and is continually evaluating their approach to learning from and engaging others in the pursuit of becoming a better advocate and ally for all."
Evelyn McGowan (she/her), Burnaby Pride Coordinator (2019)
---
"Heather fosters a sense of community togetherness, bringing together queers who truly need support, advocacy, friendship and connections. They make it easier to hold space by doing their best to ensure that everyone's needs are met, thus validating the needs we as queer/disabled/coloured and/or marginalized folx have. They have a passion for helping others and it is commendable!"
Harmony Bongat, member of Chronically Queer and emerging Disability Justice advocate and educator
---
"The Intro to Disability Justice workshop held by Heather McCain was one of the most thought-provoking, in-depth, and necessary workshops I've ever taken. Heather grounded teachings on disability justice in the context of the systems of oppression created by colonialism, and held firm solidarity with Indigenous, Black, and people of colour. In addition to creating a welcome and judgement-free space, Heather seemed to create the workshop with a care for themselves, their community, and all the participants involved. The workshop wasn't a box to check in allyship; the workshop was, instead, empowering in its transformative call to action. It left me feeling like I had the tools to ask questions, dig deeper, and do the work in my own life and organization to prioritize accessibility and inclusion in an intentional and meaningful way."
Jessica Johns, managing editor, Room, programming director, Growing Room Literary Festival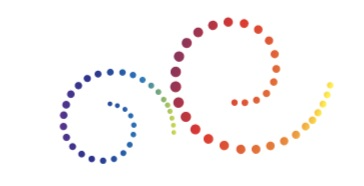 "Kickstart Disability Arts and Culture has worked with Heather and Creating Accessible Neighbourhoods on various accessibility and disability related projects and they are truly a valuable resource to both our organization and the greater community. Heather's lived experience teamed with their knowledge and passion is evident in the work they do. It is obvious when working with Heather that they are dedicated and strive to stay current. Our organization is a big champion of the necessary work CAN does, and we feel they are an important asset to our community and society as a whole."
Kait Blake, Co-Executive Director, Kickstart Disability Arts and Culture
---
"I had the great pleasure of attending an amazing workshop on Imposter Syndrome, presented by Heather McCain (they/them), executive director of Creating Accessible Neighbourhoods this afternoon.
It wasn't just about Imposter Syndrome – the content covered the experience of Imposter Syndrome from an oppressed/marginalized, intersectional, social justice, anti-Colonialist, disability justice, and trauma-informed view point. It was informative, validating, and empowering.
Having people with lived experience share their knowledge heals communities, and this is how change happens.
Kudos for the work you are doing, Heather, and I encourage everyone to check out their upcoming workshops."
Kelly Bron Johnson, Keynote Speaker | Author | Advocate | Helping CXOs (chief experience officers) and leaders to transform their company culture to be more Inclusive and Accessible to ALL
---
"Heather's "Disability Awareness" presentation was fantastic! It went well beyond an introduction to the topics. I highly recommend Heather as a speaker. Their way with words – wow! They got to the essence of each point so quickly and modeled strong language choices throughout – clear, concise, and impactful. The content went well beyond simple mechanics of "what to do and not to do" by bringing in vital pieces about why both historically and currently western society remains weak at building inclusive and accessible spaces. There was so much to think about my brain felt full and yet I did not want the talk to end!"
Dr. Lee Keple, MBA Program Instructor, Athabasca University
---
"Heather incorporated many interactive activities and kept their presentation flowing. In a unique way the activities enabled audience members to physically understand what someone with a disability may experience in various situations. Heather is a very enthusiastic presenter and their presentation was informative and easy for audience members to understand.
As a woman with cerebral palsy, I appreciate that Heather has both personal and professional experience in this field. Heather's focus on the use of language to discuss the person before the disability was empowering. When I attended Heather's presentation I felt a sense of like-mindedness. They said a lot of things that I've wanted to say but did it in a way that reached a broader audience effectively. When Heather began talking about adaptive equipment I became excited as I was not aware of most of the equipment currently out there.
As a person with a social work degree this presentation will assist me in sharing what I learned with others in my community.
Lisa Coriale BSW, Member of Kamloops Mayor's Advisory Committee for People with Disabilities, Participant of Cities Fit for Children
---
"I first met Heather when they were seated next to me at a Feminist conference on Diversity in Business. Heather was warm and inviting, and quick to be helpful in sharing their lived experience and expertise in group discussions around topics of gender fluidity, accessibility, and tokenism. It was apparent to me that one of Heather's particular super powers is their extensive knowledge paired with their enthusiasm to educate and enlighten. I soon got down to the business of securing a connection for future collaborations. Heather is thoughtful, dedicated, and passionate about the work they do, and we are so excited for the workshops that they will be facilitating for our community members this Spring. Additionally, Heather has contributed to our website's blog, and we've had overwhelming feedback that their writing is both insightful and motivating."
Maggie Anderson, She/Her, Community Curator, Grace Club, www.graceyvr.com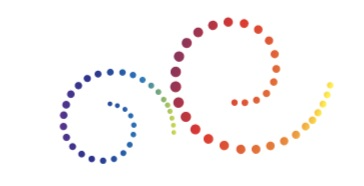 "Heather has considerable knowledge of accessibility issues, particularly as they relate to public transit, and is able to communicate about these to audiences of various levels of expertise. Their understanding of these issues at every phase of a project from design to implementation and maintenance allow them to create presentations that are relevant to a wide range of planning, design and engineering work. In addition to having a strong knowledge base, Heather is able to adapt this knowledge to a clients' needs. In developing a presentation for the 2011 CUTA Youth Summit on Sustainable Transportation, Heather worked thoughtfully with us to understand the conference's audience and themes. This resulted in a presentation that offered many concrete examples that were relevant to the conference delegates' interests. Many delegates reported Heather's presentation to be a highlight of the conference for them and we received compliments on their presentation from several other speakers."
Michelle Babiuk, Senior Manager,Transit Planning at TransLink
---
"Heather is a brilliant and dedicated advocate for the inclusion of of people with disabilities. Having worked with them on a number of projects, I'm always amazed at how they balance different perspectives when identifying solutions that will benefit all stakeholders. But what separates Heather from all others is how their passion translates into making a difference in the lives of so many others."
Mike Prescott, PhD(c), MA, MBA, BSc
---
"Heather has worked with TransLink over the past five years as a community advocate for accessibility throughout the Metro Vancouver transportation system. They are knowledgeable of disability issues and potential solutions; they are an effective speaker who is able to communicate well with their audience. Heather is not only thorough and well prepared, but also easy to work with and always willing to take the time to discuss any concerns and responds to any audience questions. I feel confident in recommending Heather as a speaker and presenter."
Peter Hill (Retired) Previously TransLink Manager, Access Transit (Recommendation from 2010)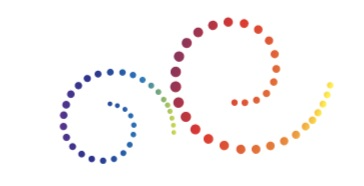 "The City of Burnaby, via the City's citizen-based Access Advisory Committee, has worked on multiple occasions with Heather and with Creating Accessible Neighbourhoods. Examples of projects include pedestrian infrastructure accessibility assessments, consultation on accessible parking standards, a review of accessible design guidelines for civic buildings, and inclusive customer service training for City staff. Joint work has also recently expanded to LGBTQIA2S+ community-based inclusion efforts. I have been impressed by their professionalism, timeliness, and attention to detail. Heather is a trusted resource on complex accessibility and inclusion topics."
Rebekah Mahaffey, Social Planner City of Burnaby
---
"I have had the pleasure of working with Heather over the last few years as an active and engaged member of the Coalition and as a central participant of the transit equity campaign, AllOnBoard. I have learned so much from Heather and their disability justice approach – their knowledge, expertise and experience has certainly strengthened the Coalition's work. I especially appreciate their ability to work in many different contexts, from professional to grassroots. Throughout, they always demonstrate respect and appreciation for others, and make everyone feel included and valued. Heather is generous in spirit and time, and brings their passion to any project they're involved in."
Trish Garner, (Previous) Community Organizer of the B.C. Poverty Reduction Coalition
---
"Heather is an extremely knowledgeable consultant and organizer dedicated to fighting for a world that is truly accessible to all, as well as radically inclusive. Through involvement with our #AllOnBoard campaign, our transition process as an organization including our deep dive on our values and our policy framework, and as an on-going member of the BC Poverty Reduction Coalition, Heather has time and again proven they are a powerful voice and mind at the table, always on the side of justice for all with the ability to recognize what needs to be done, how, and when. Heather and the organization they represent is an extremely valuable coalition member and ally, and we highly recommend collaborative partnerships of all kinds with CAN and Heather."
Viveca Ellis, #AllOnBoard Coordinator, Interim Community Organizer, Poverty Reduction Coalition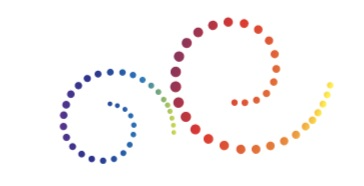 "Accessibility is an ever changing space and one that is difficult to navigate. When Kickstart needed guidance and help with a major cultural accessibility project, we turned to Creating Accessible Neighborhoods. We have been working with Heather for over a year now and I know that we have made the right decision. Heather brings an incredible wealth of knowledge with them to our project, and they have a strong history and focus in the truth of accessibility."
Yuri Arajs, Previous Artistic Director / Kickstart Disability Arts and Culture
Image credit: mohamed Hassan from Pixabay