2023 Meetings:
Wednesday, September 13, 6:00 – 8:00 pm
Wednesday, October 11, 6:00 – 8:00 pm
Wednesday, November 8, 6:00 – 8:00 pm
Wednesday, December 13, 6:00 – 8:00 pm
Chronically Queer is back to in person meetings. We are holding hybrid meetings. People can choose what works best for them each month. We will always have an online component. The online link is below.
In person location: Burnaby Neighbourhood House at 4460 Beresford St. #100, Burnaby. The neighbourhood house is closed in the evening so the doors will be locked. Please text Heather at 604.437.7331 or messenger Heather when you arrive and I will send someone down to let you in.
We meet on the second Wednesday of the month from 6:00 – 8:00 pm (PST).
Link for all online meetings: https://zoom.us/j/4823554390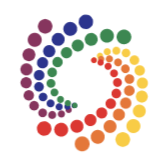 Description:
Chronically Queer (CQ) is for 2SLGBTQIA+ people who are neurodivergent, mad, crip, chronically ill, and/or disabled. CQ recognizes that disability is an umbrella term that includes, but is not limited to: physical, sensory, senses, respiratory, cognitive, mental health, learning, temporary, episodic, invisible/non-evident, self-diagnosed, and more.
CQ is a peer-facilitated support group. We aim to create a supportive and welcoming environment where participants can be themselves fully and openly without fear of judgment. We provide participants an opportunity to engage in an encouraging and caring environment, share personal stories/feelings, listen as others share their experiences, and learn coping strategies.
Disability is an identity, a source of pride, and a foundation for a community connected through shared histories, geographies, and cultures. Chronically Queer strongly believes in community, supporting, growing, and facilitating. Our organization works with a Disability Justice framework, recognizing that those who are most impacted, best know what they need. CQ's members know what it is like to experience bias, discrimination, and misperceptions. We work, individually and as a group, to listen and learn from one another. We commit to meeting one another's access needs.
Discussion topics include: self-care and community care, mental health during the pandemic, grief and loss, coping with isolation, how to deal with ableism, navigating the medical system, and how to effectively advocate for yourself and/or others.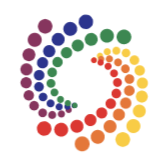 ​Burnaby Meeting​
Date: 2nd Wednesday of the month
Time: 6:00 pm – 8:00 pm
Vancouver Meeting​
Date: 4th Wednesday of the month
Time: 6:00 pm – 8:00 pm
Online Group
Pre-COVID we held one online meeting per month with varied times, in addition to our regular meeting times. Currently we are meeting twice a month online on the second and fourth Wednesday of the month.

Contact Heather at info@canbc.org or 604.437.7331 for more information.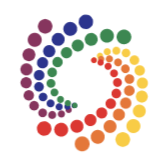 "Heather is knowledgeable, thoughtful, funny, and generous. As the moderator of Chronically Queer, they create a welcoming environment for everyone—regardless of where participants are in their respective disability journeys. Chronically Queer benefits from Heather's extensive experience, longstanding commitment to advocacy, and dedication to supporting disabled people and affirming disabled ways-of-being. It is clear that Heather views accessibility as a practice and is therefore always seeking to make the group work better for participants. Moreover, Heather is passionate about ensuring that accessibility extend beyond "crip" spaces and, in that spirit, often offers group members opportunities to have our voices heard in majority-abled spaces as well. Under their care, the group has become a thriving community and fostered many friendships."
Corin Parsons de Freitas, Chronically Queer member
Photo credit: Sharon McCutcheon from Pexels

Focus keyphraseHelp on choosing the perfect focus keyphrase(Opens in a new browser tab)
Get related keyphrases(Opens in a new browser window)
Preview as:Mobile resultDesktop result
Url preview:
www.canbc.org › projects
SEO title preview:
– Creating Accessible Neighbourhoods
Meta description preview:
Jan 15, 2020 - Please provide a meta description by editing the snippet below. If you don't, Google will try to find a relevant part of your post to show in the search results.
SEO title
Title Page Separator Site title
Slug
Meta description
Visibility
Publish
Readability analysis:
SEO analysis: Needs improvement








– Creating Accessible Neighbourhoods