In 2020, CAN changed our name from Citizens for Accessible Neighbourhoods to Creating Accessible Neighbourhoods, launched a new website, and pivoted to online services in light of COVID. We spent most of the year teaching workshops on Disability Justice, Disability Awareness, and Academic Ableism to universities and organizations in Canada and the US.
Examples of presentations and workshops in 2021:
Adler University – two Disability Awareness session with a focus on academia. Kudoz – two Disability Awareness sesssions, the first was a 101, the second was created based on questions from the 101 session. Cygnus Design Group – we gave a presentation on wayfinding in hospitals. 2021 is the third year that CAN has had a UBC intern, a student who helps with projects. We are always excited to offer this opportunity to students and to learn from the intern. We also participated in the UBC Virtual Volunteer Fair where we had several interested applicants. CAN gave a presentation to youth from North Shore Restorative Justice Society on disability awareness, intersecting identities, and social justice.
New Roles for CAN:
CAN has a new role on the board of Open Access Foundation for Arts & Culture. The purpose of the organization is to set a new cultural standard for accessibility in the arts by supporting creative and justice-oriented approaches to care and participation in a landscape of prescriptive programs and restrictive regimes.
CAN also has two representatives on the newly formed City of Vancouver's UN Safe City & Safe Public Spaces initiative. This project aims to address sexual violence and sexual harassment against women, girls, trans, Two Spirit, non-binary, and gender diverse people in public spaces. The initiative focuses on the City's role in sexual violence response and prevention and how the City's policies, planning, programs, and services can contribute to increasing safety and creating safe public spaces. The City is currently conducting a scoping study to gain a comprehensive understanding of sexual violence in Vancouver's public spaces, and the UN Safe Cities steering committee will play a critical role in identifying gaps and priorities and in shaping the initiative's future directions.

Launching 4 Public Workshops:
In 2021, CAN is launching our 4 workshops to the public: Disability Awareness, Disability Justice, Gender & Sexuality, and Imposter Syndrome. We are excited to continue to spread information about life with intersecting identities. We hope to build on our audience in Metro Vancouver by offering our workshops throughout BC.
CAN also continues to advise on disability and accessibility related projects, facilitate sessions, and do community outreach and building.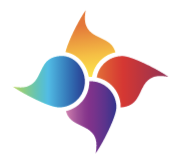 "I am so grateful to have witnessed the work of Creating Accessible Neighbourhoods – it is an incredibly necessary organization that is transforming the way we think about accessibility and disability justice in Vancouver and beyond. Every business, organization and community can benefit from the important work they are doing to change systems, communities and organizational culture. CAN's work serves to eliminate barriers to access in a way that is approachable, inclusive and sustainable. I have had the pleasure of working directly with Heather to bring some visionary projects to life and am constantly inspired by their patience, wisdom, integrity and passion for this important work."
Cicely Belle Blain, CEO, Bakau Consulting