Creating Accessible Neighbourhoods is committed to education. It is only by learning from one another's lived experience and expertise that we can create the world a more equitable and just world.
CAN educates community members, government, businesses, and organizations in a variety of ways. We deliver workshops on Disability Awareness, Disability Justice, Gender and Sexuality Diversity, and Imposter Syndrome. We do presentations for conferences on accessibility, disability awareness, streetscapes, transportation, poverty, 2SLGBTQIA+ issues, and privileges and oppressions. We consult on projects and research. We answer individual questions from people who contact our organization. We advocate for disabled people with intersecting identities. We create resource guides regarding accessibility and disability, such as our social media accessibility resource guide. And we teach people how to use their own voice to help shape the world.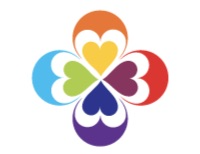 Adaptable to Levels of Comfort and Knowledge:
The world of social justice can be overwhelming, especially to those who are just beginning to learn about social justice issues. CAN works hard to ensure our educational services are specific to the level of our audience. We strive to ensure our spaces are welcoming to those who may not know the language or how to ask their questions. Our facilitators are prepared to guide people in how to talk about serious issues of social justice. We welcome people who are just beginning to learn, to grow, and to contemplate the work that needs to happen on an individual and societal level.
Intersectional Lens
CAN works with an intersectional lens. It is important that when we represent disabled people, we represent their entire being. Too often, people with intersecting identities (age, gender, sexuality, race, geographical location) have to fit themselves into constricting boxes. Spaces are often made for one identity but not another.
Moving Beyond the Land Acknowledgement
The issues that affect people with disabilities are all part of the multiple systems of oppression that occur. This begins with colonialism. We need to question what privileges we are enjoying because of colonialism and what we, and our organizations and movements, can do beyond the land acknowledgement.
Specific to the Needs of the Client
Our educational presentations and workshops are specific to the needs of our client. We want to ensure the information we are providing can be directly applied in clients' worlds.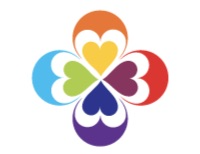 Examples of Past Educational Workshops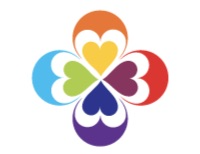 Testimonial:
I truly appreciate that Heather set their audience at ease, from the start, with an approachable tone of acceptance and understanding. They created an environment that welcomed participants from all levels of knowledge and experience regarding the subjects of disability awareness, ableism, and Disability Justice.
Heather conveyed their depth of knowledge in engaging and meaningful ways as they encouraged and challenged participants to investigate our perceptions about disability. I appreciated that Heather shared real-life examples that really communicated to participants how we all participate in ableism and how we can work to build community, ensure autonomy, and help one another to meet each other where we are and value what we each have to offer.
I appreciated that Heather started by centering decolonialism and discussing the barriers that exist for Indigenous people with disabilities. Heather applied an intersectional lens throughout the session and recognized the range of experiences with disability. The session made me aware of perspectives I had not previously considered and challenged me to evaluate the conscious and unconscious bias that I have.
Heather is passionate about the topic of disability awareness and their enthusiasm helps to encourage participants in believing that by working together we can create a more accessible, equitable, and just world.
I am thankful that Heather encouraged further exploration of the subject by providing additional resources and a toolbox of strategies for participants to implement at work, on social media, and in our personal lives. I feel equipped and motivated to move forward and put into practice that which I learned from Heather.
I highly suggest Heather as an educator and workshop facilitator. I contemplated that which was covered in the session long after the workshop. I look forward to participating in future workshops by Creating Accessible Neighbourhoods.
Adrienne Neil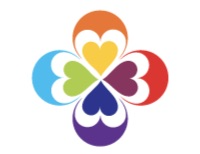 Abilities in Mind Conference: "Embracing Ability: Redefining a Diverse Workforce"
Burnaby Access Advisory Committee: "Accessible and Equitable Practices for Streetscape Design"
Cities Fit for Children Conference: "Understanding Disability and Universal Design"

Cities Fit for Children Conference: "Inclusionary Practices for Active Living"
Connecting Communities Youth Summit Conference on Transit, People and Places:
ConvergeCon: "Intro to Disability Justice" (with a focus on navigating sexual relationships while disabled)
Designing for Transit: "Accessible Transportation System, Connecting People to Their Community"
Governor General's Canadian Leadership Conference: "Movement with Mobility Devices on City Streetscapes Walking Tour"
Hospital Employees Union Equity Conference: "Disabled versus Enabled" (how society enables some people and disables others).
InNovATE (Innovations in the Northwest to advance Assistive Technology Excellence): Enabling People with Disabilities with Assistive Technology.
Maple Ridge Municipal Advisory Committee on Accessibility Issues: "Creating Accessible Streetscapes"
Picture This Film Festival: "Life with a Disability"
Sources Professional Development Event: "Creating Inclusive Work Environments"
Social Planning and Research Council (SPARC) Access Awareness Day Dialogue: "Employing People with Disabilities"
Stratagem Conference: "Intro to Disability Justice"
United Nations World Urban Forum: "Accessible Urban Space: A Facilitated Discussion on Inclusive Communities"
Universal Access-Ability Advisory Committee Coquitlam: "Inclusionary Practices for Streetscape Design"
Walk 21: "The Evolution of the Pedestrian"
Walk 21: "Examples in Universal Design Walking Tour"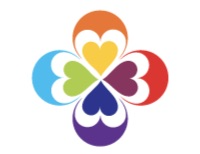 Atomic Cartoons: Intro to Gender and Sexuality.
Kickstart: What is "Accessibility"?
TransLink: Keynote Speech at TransLink's Annual Access Awareness Day Lunch & Learn: "Public Transportation: Our Key Towards a Sustainable Livable Region". Session about disability awareness, including accessible transportation, streetscape accessibility and attitudinal accessibility.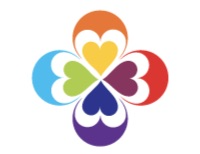 InNovATE (Innovations in the Northwest to advance Assistive Technology Excellence): Panel discussion on assistive technology.
University of British Columbia: Panelist on Placemaking in a Pandemic. UBC CAPACity Design Challenge.
University of British Columbia: Panelist on two-part webinar called Voices of Education and Disability Awareness in Higher Education – Opportunities for Change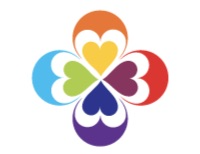 ConnecTra: Speech at yearly event about the importance of community for people with disabilities.
LOVE (Leave Out Violence): Session about accessibility and ableism for Media Arts Program (teenagers between the age of 13-17 who have lived with any kind of violence).
New Westminster Innovation Week Transportation Forum: Walk and talk presentation on accessible streetscapes.
Organize BC: One on one information session about how to improve accessibility and equity of events.
Populous: Presentation on how to address and improve accessibility.
BC Poverty Reduction Coalition: Poverty Rally: Spoke about people living in enforced poverty and the government supports must provide to help people with disabilities help themselves.
TransLink: Access and Equity seminar.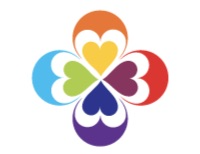 BCIT Faculty & Staff Association: Intro to Disability Justice workshop.
City of Burnaby: Disability awareness training for front-line staff.
Disability Alliance: Staff training about Disability Justice and awareness.
Feminist Association for Collaborative Education: Self-Doubt (Imposter Syndrome) workshop.
Polygon Gallery: Intro to Disability Awareness and Gender + Sexuality 101
Vancouver Pride Society: Intro to Disability Justice workshop for staff, board members, and volunteers.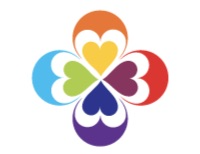 Calgary Pride: Intro to Disability Awareness workshop for learning series.
City of Burnaby, Bob Prittie (Metrotown) Library: International Day of Persons with Disabilities presentation at on Disability Justice.
Episcopal Diocese of Alabama: Intro to Disability Justice workshop.
Simon Fraser Student Society: Workshop for SFSS Board of Directors on accessibility and disability awareness.
Vancouver Humanist Meet-Up Group: Intro to Disability Justice and Awareness
University of British Columbia: Disability Justice with academia focus for Feminist Anticolonial methodologies class through the Social Justice Institute.
If you have any questions, contact us at info@canbc.org or 604.437.7331