Creating Accessible Neighbourhoods was hired by Vancouver Pride Society from 2019-2020 to do accessibility audits of seven of their Pride events. CAN performed the audits, looking for opportunities for growth and improved accessibility for a broad range of people with a variety of disabilities and intersecting identities. We submitted reports on what barriers need to be reviewed and removed. We made suggestions for immediate change as well as long-term changes that require more funding, cultural shifts, or other resources that will take longer. CAN recognizes the work Vancouver Pride Society has already put towards equity and accessibility. Creating Accessible Neighbourhoods also delivered a disability awareness/disability justice training session for staff, volunteers, and some board members.
In 2020, CAN continued our working relationship with Vancouver Pride Society. CAN's Executive Director has been facilitating community consultations with Vancouver Pride Society to find out what VPS is doing right, what they can improve, and why people may not feel welcome or included at Pride events. CAN continues to work in partnership with VPS to find ways to increase accessibility at Vancouver Pride events.
CAN applauds the Vancouver Pride Society for their commitment to accessibility. They recognize that we all benefit when accessibility is centered. There is work to be done but their staff's dedication and passion is palpable and we trust that they will take this work on. CAN looks forward to our continued relationship.
In 2021, Vancouver Pride Society provided CAN a grant towards the research and creation of two new workshops: Queer + Trans BC and Queer + Trans Canada. These workshops will be released during Pride season.
CAN has also partnered with Vancouver Pride Society to create a timeline of Queer and Trans history that will be housed on Vancouver Pride Society's website.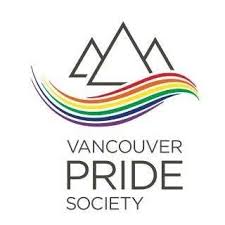 Photo credit: Sharon McCutcheon from Pexels