Accessible is in our name and that is very purposeful. We founded this organization because of experiences with communities who were not accessible and because even where there was accessibility incorporated by communities, businessess, or organizations, there were gatekeepers (people who control access to accessibility). We saw the need and have worked hard for fifteen years to create accessible neighbourhoods through awareness, education, consultation, audits, advocacy, and support.
Awareness
Disability, and the need for accessibility, is something that cannot be fully grasped until someone lives it and experiences the immediate need for accessibility. CAN was founded by people with disabilities and continues to be run by people with lived experience, this means we are passionate, dedicated, and very much aware of the need for increased accessibility and education about equitable, accessible design.
CAN's many projects have helped individuals, businesses, organizations, communities, and British Columbia to be more aware of people with disabilities, the fact that people with disabilities make up 25% of the population and yet are still routinely denied service or access.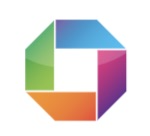 Education
Accessibility is something that once seen, cannot be unseen (although it can be ignored). Education is a vital part of the work that CAN has been doing. We see the difference it makes to people to know what "accessible" means and how to make their services, physical buildings, and/or customer service more accessible. We do private and public workshops to educate people, raise awareness, and empower people, companies, and communities to better serve people with disabilities.
Consultation
CAN is well known and respected for our consultation services. Our projects vary from one-time consultations to multi-year projects, such as with Kickstart Disability Arts and Culture, an organization seeking to represent their members and their access needs in museum and galleries. They hired CAN to help create a tool and train their members to be able to create open dialogue with art venues to increase accessibility and visibility of artists with disabilities.
CAN's projects cover many issues: transportation, streetscapes, physical buildings, attitudinal accessibility, gatekeeping, police interactions with disabled people, customer service, research, and more.
CAN recently worked with Growing Room Literary & Arts Festival. CAN performed accessibility audits for the festival venues and worked with staff to create an Accessibility & Inclusion Statement as well as accessibility protocol for staff, volunteers, and speakers. As Growing Room states at the beginning of their Accessibility & Inclusion Statement: "Access is an act of love and community building. Growing Room Literary & Arts festival is on a journey to create the most inclusive and accessible festival events that we can."
CAN was proud to be part of the community Growing Room chose to work on this project. It is always exciting to work with an organization and individuals who are so dedicated to centering accessibility, using access as a practice of community and love, and examining practices to ensure they address the lack of access that occurs all too often at community events.

Accessibility Audits
CAN has created and/or performed accessibility audits of different scales for many different organizations, companies, cities, housing developments, and individuals. CAN creates checklists, based on the Canadian Standards Association and other worldwide standards as well as criteria from years of listening to the access needs of our disabled members. These checklists are then applied to venues and events. We follow-up our audit with a detailed report about what our client is doing well, what needs improvement, and what can be done in the short-term or long-term, and what is financially feasible. Our audit tool and reporting is specific to the needs of our client. CAN is known for having a flexibility that fits the many needs of our clients.
Vancouver Pride Society hired CAN in 2019 for a multi-year contract in which CAN audits seven of the Vancouver Pride Society events, offers feedback, and delivers Disability Justice and Awareness training for staff and volunteers. In the Vancouver Pride Society's 2019 Annual Report, they said of the partnership "CAN was chosen due to their commitment to providing feedback from lived experience, extensive experience in auditing dynamic environments, and their ability to educate and train VPS staff and volunteers."
Other examples of clients: Growing Room Literary Festival, TransLink, City of Burnaby, City of Maple Ridge, City of Pitt Meadows, 2010 Legacies Now, Rick Hansen Foundation, YVR (Vancouver airport), VANOC (Vancouver Organizing Committee for the 2010 Olympics and Paralympics, The Arbutus Club, and many more.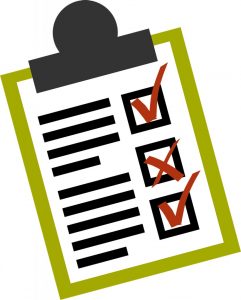 Advocacy
CAN has, and continues to advocate for increased accessibility and legislated accessibility standards with methods of enforcement. It is vital that companies, organizations, government, and communities not exclude people with disabilities by denying access, creating access that doesn't actually work, is not reliable or requires interaction with gatekeepers (people who can deny accessibility). Accessibility must be independently accessed or it is not true accessibility. Accessibility must also be dignified; too often disabled people are required to use different entrances than others, go through back alleys, use freight elevators, go through garbage rooms while others access the front door, or other situations that makes the person with the disability feel less than other users. CAN has written reports on accessibility, submitted letters of support, addressed companies through media, organized in person meetings, and used protest methods to gain attention and support. CAN does what we need to do to ensure our members and other disabled people are no longer denied access to their communities.
Guidance and Resources
CAN has also spent the last fifteen years replying to emails and phone calls from people around North America and some from people around the world (Japan, India, England, etc.). We are often contacted by developers, people in construction, and people in planning with questions regarding accessibility. We offer guidance on where they can find information for their area, how to find out what the local bylaws are, and we share information about what "accessible" means. We help individuals redoing bathrooms or basements as well as people who are creating a housing complex who require information about entrances, units, etc. We have also assisted several hotels with questions about what makes a room "accessible".
Reports
CAN also assists researchers, students, academics, and others with their research, studies, projects, and consultation. A recent example is our work with students and professors from the UBC Department of Occupational Science and Occupational Therapy, the SFU Department of Gerontology, and the iCORD Research Centre on examining how knowing where and how people with mobility devices use their devices in the community and how they must be an integral part of urban design and accessibility.
Examining the Impact of Knowledge Mobilization Strategies to Inform Urban Stakeholders on Accessibility: A Mixed-Methods study
Urban areas offer many opportunities for people with disabilities, but limited accessibility may prevent their full engagement in society. It has been recommended that the experience-based perspective of people with disabilities should be an integral part of the discussion on urban accessibility, complementing other stakeholder expertise to facilitate the design of more inclusive environments. The goals of this mixed-method study were to develop knowledge mobilization (KM) strategies to share experience-based findings on accessibility and evaluate their impact for various urban stakeholders. Using a participatory approach, various KM strategies were developed including videos, a photo exhibit and an interactive game. These strategies were evaluated based on various impact indicators such as reach, usefulness, partnerships and practice changes, using quantitative and qualitative methods. The findings suggested that the KM strategies were effective in raising the awareness of various urban stakeholders and providing information and guidance to urban planning practices related to accessibility.
Contact Us
Please let us know if you would like an audit or accessibility information: info@canbc.org or 604.437.7331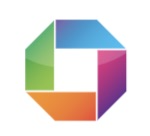 Creating Accessible Neighbourhood's (CAN) Executive Director, Heather McCain has been an active community partner in our SSHRC funded partnership grant project Canadian Disability Participation Project (CDPP). One stream within this partnership grant was focused on mobility and participation of persons with disability using assisted devices. The core research project within this stream was titled Enabling Mobility And participatioN among those with Disabilities (dEMAND). Heather was actively involved with the project from its inception and has served on the Community Advisory Board of the Mobility Team. They have provided invaluable input in the design and implementation of knowledge mobilization tools that included a community participation simulation game, On the Move: Participation and Inclusion game, a photovoice display and video vignette. We plan to continue to build our relationship with CAN as we move forward with our new projects in the area of mobility, access and participation.

Atiya Mahmood, Ph.D, Associate Professor, Gerontology Department, Simon Fraser University